Super Vision Global Engineering Solutions
an internationally-recognised leader in automation and mechanical engineering
Offline programming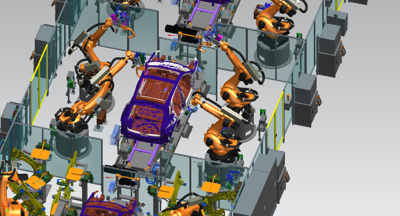 ---
We are focused on the simulation of industrial robots and offline CNC/PLC programming. Offline programming is one of the best ways to maximise the return on investment from fully-automated robotic systems.
We handle enterprise products of the highest quality and work towards smooth overall operations.
We provide top-of-the-line tools to increase the overall profitability of your robotic system, helping you to programme and optimise in general without interfering with production activities.
PROVIDED SERVICES
Simulation

Cycle calculations

Work cycle optimisation

Adaptation of standardised processes

Implementation

Delivery of robots

Complete installation and calibration

---

---




---
Main programming platforms